As internet connectivity keeps on improving, more and more people are resorting to mobile devices as a primary means of accessing information on the internet. This presents a challenge for most website owners; making their website easily accessible on all these devices with a consistent look and feel. Designing a different website for each different device can be quite expensive not to mention very time consuming. This needs a better solution that is much easier to implement and still helps one to achieve a consistent user interface across different devices. This is where responsive design comes in very useful.
Responsive web design is a new form of designing websites where the site is able to automatically adapt itself to fit the specifications of the particular device. With responsive design, only a single version of the website needs to be built and this same website fits all devices. Responsive design also ensures that the user experience provided by your website is consistent across all devices with very minimal effort on your part. With a responsive WordPress theme on your site, you are able to achieve both things at the same time. There are a lot of benefits of having a responsive theme on your WordPress site which we get to look at in the next few sections.
For a start, you are able to reach more people with a responsive site design. Consider a situation where your site is only accessible from a desktop computer yet a huge percentage of your audience accesses it from a mobile device. This will have a huge impact on your business since you lose a huge portion of your audience with a poorly optimized site designed. With a responsive design, you are able to reach more people and hence increase the number of customers in your business.
People also enjoy having a site that is optimized for the particular device they are using and with a responsive design, you can easily earn their trust and establish a brand presence in no time. Having a good user experience is very important for your audience and it also adds value to your image. A responsive site has great usability and a higher conversion rate as compared to traditional websites. For instance, if your website sells goods to the audience, you will realize higher sales with a responsive design since it will be much easier for users on mobile devices to make the purchase right from their devices.
With the increased competition when it comes to the internet, it is important to have something that sets your website apart from the rest of the competition. With a responsive site, you are able to achieve this and be more unique as compared to your competition. Customers will also flock to your site for the great usability that comes with a responsive site design. Now that we know the importance of having a responsive theme on your WordPress site, let us take a look at some of the options we have for WordPress sites.
4 Free Responsive WordPress Themes You Can Get Started With
1. Boemia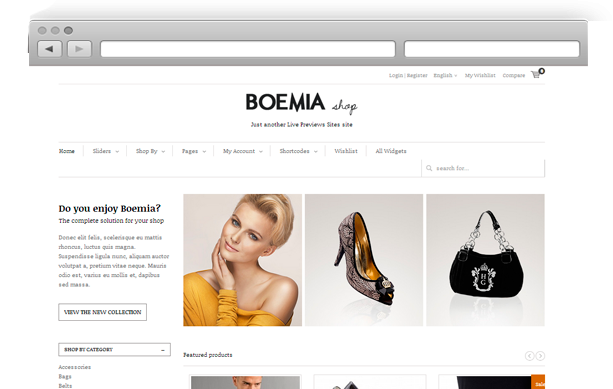 This is one of the best WordPress themes out there when it comes to having a responsive website. It enables you to build a website that can be accessed on mobile devices as well as desktop and laptop computers at the same time. You can download the theme from this link: http://yithemes.com/?ddownload=130289
2. Celestino
When you are looking to create a portfolio style site that is accessible from all devices, this is the theme for you. This is a clean a powerful portfolio theme with a great responsive layout which is based on the Bootstrap Grid. This theme can be found on this link: http://yithemes.com/?ddownload=60426
3. Libra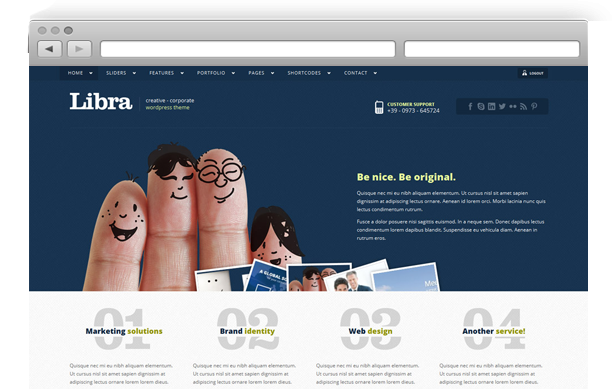 This is yet another responsive theme with a corporate and clean layout. This is great for corporate and brand sites as well as personal portfolios and blogs. The theme can be downloaded from this link: http://yithemes.com/themes/wordpress/libra-corporate-portfolio-wp-theme/
4. Business Meeting
This is a free theme from SiteGround complete with widgets. This theme has support for featured images for pages and posts on the site as well as an amazing slider on the front powered by jQuery. The theme can be found here: http://www.siteground.com/download/template/wordpress/1250.htm
As you can see, there is a lot to gain by having a responsive site design. With a responsive theme, this is made much easier to implement on your WordPress site so why don't you ahead and grab one of the themes and benefit from having a responsive site.